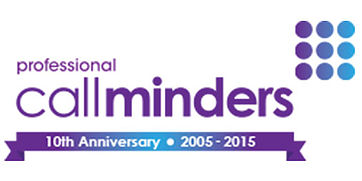 We are recruiting for 2 Virtual Receptionists to work in a small, but busy call centre in Worcester.
Full time / part time postitions available, candidates must be able to work full days.
Purpose of the Role
To handle incoming calls on behalf of our clients, in a friendly, professional and efficient manner
To deal with each call appropriately, as directed by the individual client, which can include; transferring the call, taking a message, managing an appointment of providing relevant information
To manage various online diaries, scheduling/amending/cancelling appointments and reporting changes back to the client
Skills and Experience
The successful candidate must:
Have exceptional verbal communication skills with a polite, friendly and courteous telephone manner
Hold excellent listening and interpersonal skills
Work with a high degree of accuracy and hold proficient keyboard skills
Have strong IT skills with experience of using search engines and internet browsers and some knowledge of Microsoft Word, Excel and Outlook
Be able to work under pressure
Have skills in multi-tasking
Be conscientious, pay attention to detail and have excellent organisational skills
Hold the ability to deal with callers with tact and diplomacy and to deal with potentially irate callers calmly and objectively
Have initiative and be able to apply judgment as to the urgency of a call and deal with it appropriately
Be able to well as an individual as well as part of a team
Experience is not essential as training will be providing.
Most of all, the successful candidate will be reliable, flexible, and resilient, with have a good sense of humour!
To submit your application, please email your CV to info@professionalcallminders.co.uk
---
Professional Call Minders Plus
As a growing business, we are always looking for experienced telemarketers / telesales executives who wish to join the PCM Plus team, which offers a variety of outbound call projects.
Additionally, experienced adminsistrators / PA's are also in demand to work as Virtual Assistants.
Contact us, info@professionalcallminders.co.uk